---
The ReNew Puffy Puff
Own this product? Tell everyone what you think!
Everlane
Our coziest solution to winter—and to plastic waste. This extra-puffy puffer has a boxy, relaxed fit, a big hood, roomy pockets, and a hidden drawstring waist to cinch in warmth. Plus, it's made entirely* from our technical, 100% recycled fabric and filled with 100% recycled, high-performance Primaloft insulation.
Made from 32 renewed plastic bottles.
---
You might also like
Everlane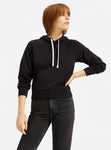 Everlane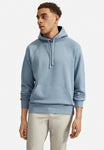 Everlane