---
Brand Directory - Matador
To find out more about a brand and what they do, please visit their website.
Green

 

= 100% vegan.
Orange

 

= Appears to be vegan, but don't mention that they're vegan. Be sure to double check ingredients/materials because while we did not come across anything non-vegan, it's possible that new arrivals may not be vegan-friendly.
Black
 

= Non-vegan, but has some vegan items.



Maximum Durability with Minimal Impact: Cordura Fabric is the foundation for almost all of our products. We use Cordura because they maintain the utility and durability of their materials while working to eliminate manufacturing waste, enhancing recycling initiatives, and increasing use of recycled and renewable components. By using Cordura Fabrics, our products are not only durable, but are made with minimal waste, reduced energy consumption and emissions practices, and remain friendly to the environment.  

More Packability, Less Waste: Our products are made to last, and our packable bags use less than ¼ of the material used to make traditional backpacks, decreasing consumption and waste. We also offer a repair program to off-set regular wear-and-tear that helps with our waste-reduction initiatives.

Ethical Manufacturing: We utilize high quality, fair-labor factories that adhere to safe practices, fair wages and ethical labor policies.

No Animals Are Harmed in the making of our products:  As of February 2018 all of our products are 100% vegan and free of animal products.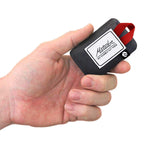 Matador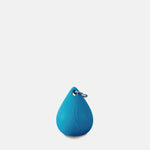 Matador