---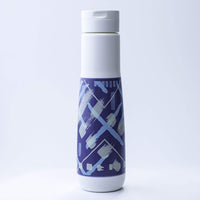 The Endurance
Own this product? Tell everyone what you think!
Yuhme
You Can Make a Water Bottle out of Sugarcane???: Yes, we did just that! Sugarcane is Co2 negative and saves us from drinking out of single use plastic bottles. Every time you fill up your Yuhme water bottle, you're helping the environment and keeping plastic out of our beautiful oceans!

Inspiration for "The Endurance:" Late night, big city, flashing lights. The inspiration for The Endurance bottle came from the idea of running through the streets of NYC at night, guided by the light of the streetlamps. Whatever it is that you do, remember it's a marathon, not a sprint. It's all about endurance. Don't give up and settle. Push the limits and live life on the edge!

Make a Difference: By choosing Yuhme, you're making a conscious decision to make a change for good in our world. Not only are our bottles Co2 negative, but with every purchase we donate 6 months of clean water to those in the Central Africa Republic.

On the Move With You: Heading to yoga? Going to the gym for a workout? Adventuring into our beautiful world? Or maybe you simply want to take a fresh cold drink to work? Yuhme moves with you.

The Yuhme Guarantee: As a brand working to make a difference, we stand behind our product and our mission. We hope that you too resonate with our mission and with the goal we are trying to achieve.
---
You might also like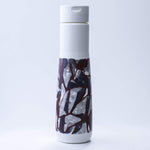 Yuhme
Yuhme