---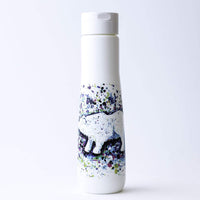 The Change
Own this product? Tell everyone what you think!
Yuhme
Do you Want to Make a Difference?: Well look no further! Yuhme's water bottles are made from sugarcane, CO2 negative, and for every bottle we sell we give 6 months of clean water to someone in the Central African Republic via our USA based charity partner Water for Good.

Made in Sweden: Our Yuhme water bottles are produced in Sweden. What? I hear you say. Not in China? No, that's right. We produce in a country where workers are so well paid that they sip pina coladas on the beach 5 weeks out of the year whilst receiving full pay. What a novelty! Environmentally friendly, socially conscious, and made NOT in China.

Inspiration for "The Change:" By the time climate change takes effect, it will rob our generation of practically nothing -- because we'll likely be dead by the time it does. That, or we'll be very old waiting for that final nail in the proverbial coffin. But this isn't about us. This is about what we leave behind. This is the only thing of any real value that we will be able to leave behind to the next generation, to our children.

On the Move With You: Heading to yoga? Going to the gym for a workout? Adventuring into our beautiful world? Or maybe you simply want to take a fresh cold drink to work? Yuhme moves with you.

You Can Make a Water Bottle out of Sugarcane???: Yes, we did just that! Sugarcane is Co2 negative and saves us from drinking out of single use plastic bottles. Every time you fill up your Yuhme water bottle, you're helping the environment and keeping plastic out of our beautiful oceans!
---
You might also like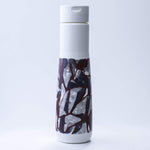 Yuhme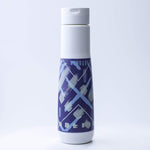 Yuhme