---
Mermaid Sea Salt Hair Spray
Own this product? Tell everyone what you think!
Captain Blankenship
Spray generously throughout your damp or dry hair, from roots to ends, scrunch with your fingers and style. We also like to spray on hair before bed and loosely braid hair. When you take 
out the braid in the morning, you'll have really beachy waves!
---
You might also like
Captain Blankenship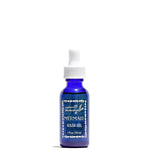 Captain Blankenship
Captain Blankenship