---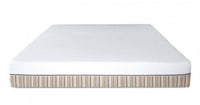 Dormeuse Fior
Own this product? Tell everyone what you think!
Essentia
In short, exquisitely soft. Luxury on top of luxury. 
Love a luxuriously soft, pillow-top type mattresses? If so, the Fior will indulge your senses. It delivers distinct contouring support of a Dormeuse but with a plush surface you'll just sink right into and enjoy.