---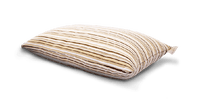 Comfort
Own this product? Tell everyone what you think!
Essentia
The Comfort is a throwback to traditional pillows. It's not filled with fibers but with a combination of shredded natural latex and natural memory foam for a comfort pillow, you can customize. 
It feels soft and supportive, conforming to your sleep style.
---
You might also like
Essentia
Essentia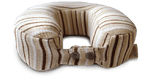 Essentia